Our Story
INITS Limited is one of Africa's leading software development and IT consulting company, incorporated in 2009 with offices located in Nigeria, Nairobi, Kenya and Delaware, United States. We offer innovative custom-made software development solutions, interactive designs, winsome web and mobile applications and stellar human resources that meet the needs of our diverse clientèle.

We use a revolutionary design-driven and meticulous approach at delivering digital solutions and services that are anchored on in-depth product/project research, robust marketing and strategic service philosophy.

We are known for adhering to project scopes, quality deliverables and prompt feedback, with a dedicated team of savvy professionals articulate in software design & development for mobile and web technologies.
Our Mission
We strive to offer our clients the best-in-class technical and business solutions that are timely, innovative, practical and sustainable.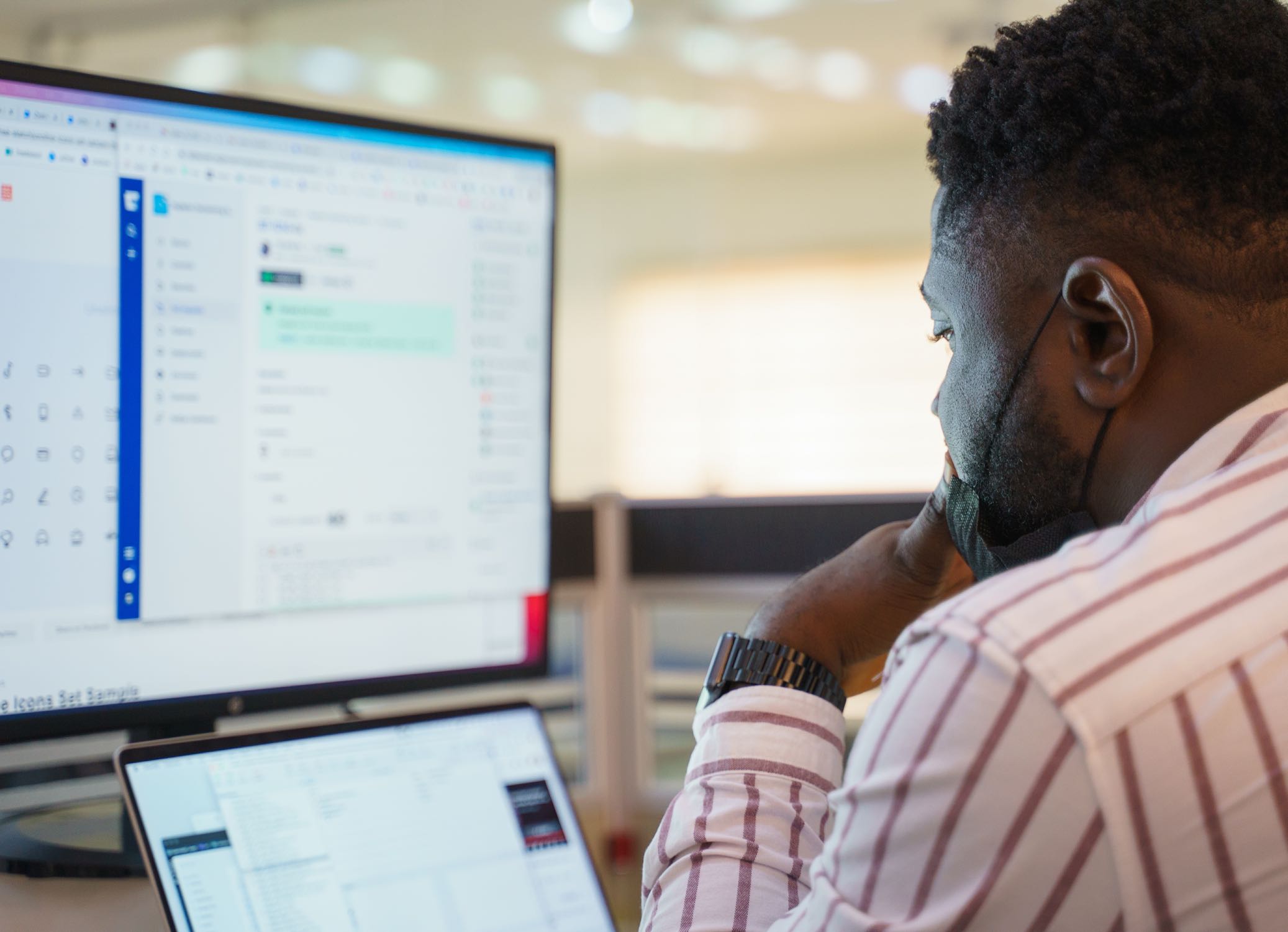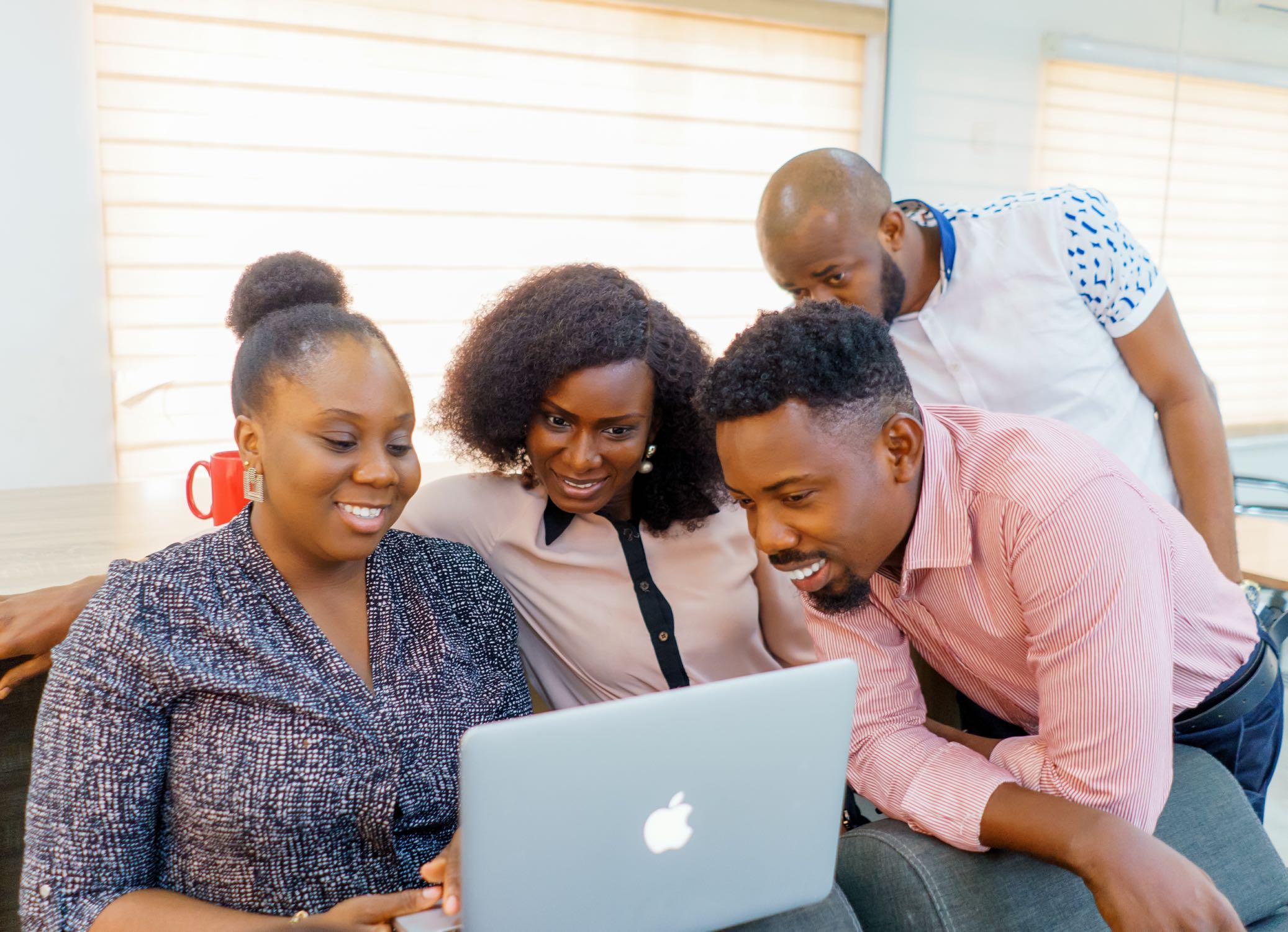 Our Vision
To be in the top five internationally renowned corporations, by implementing and supporting critical technology-based solutions across Africa.
Furthermore, we have a talent outsourcing platform with a pool of top-rated personnels to cater to your project from research and design, through development and implementation all recruited through an exhaustive process.

Our resource personnel are articulate, analytical, and understand the nuances of each client's business and project scope with a focus for quality and timely delivery.

Because of our continued quest for excellence in service delivery, we are constantly adapting to newer technologies and innovations and have evolved into a Zestful firm that offers robust Technical Enterprise solutions.
The INITS Team
Over the last six years, we have quietly grown from a two-man (founders only) technology startup into a global competitive company with more than 40 full-time staff and up to 200 additional contract/resource personnels of varying ethnic/religious backgrounds and skill sets.

We believe strongly in our capacity to help businesses and organisations meet their needs, using the solutions we build together, involving them every step of the way.
A peep at some of our people…
Ronke

Management

I set strategic goals & objectives, monitor performance, direct and control the all business operations.

About Me

I am the "enabler" in chief, constantly rooting for the success of our clients. I'm passionate about getting more women not only in technology but in leadership roles as well.

Hobbies

Quality time with family, Watching Football, Reading and Building Construction.

Femi

Technology

I oversee the development and dissemination of technology as well as direct and controls all IT-Operations.

About Me

I am focused on creating and supporting innovative and useful solutions, especially those that are mission-critical. I am a firm believer in growing talents, supporting my ecosystem and giving back to my society as a whole.

Hobbies

I love science experiments!

Yemi

People

I am in charge of planning, implementing, managing people relations and overseeing departmental functions.

About Me

I'm a part of the HR team and that makes me the most loved and least loved at the same time. I enjoy working with people who are as dedicated and eager to succeed as myself.

Hobbies

Formula 1 racing, Football and Travelling.

Kemi

Accounts

I take care of the financial bookkeeping & records as well as provide administrative support for operational activities.

About Me

Responsible and confident with years of experience in data capturing, billing, reconciliation, tax filing as well as other remittances. Outgoing and have good communication skills with customers and colleagues.

Hobbies

I love driving and Networking.

Precious

Design

I am responsible for projects ideation, design, prototype and implementation of innovative technical solutions.

About Me

I am a creative and ambitious Designer with a knack for outside the box thinking, innovative ideas and designs that have positive impact in people's lives and businesses.

Hobbies

Singing, Knitting, DIY Projects, Sleeping & Long beach walks.

Fisayo

Outsourcing

I coordinate subcontracted projects and manage contract and external resource personnels.

About Me

A multi-skilled professional with good all-round interpersonal skills. Profitient in dealing with all the recruitment and resourcing needs of stakeholders, while demonstrating utmost discretion and integrity.

Hobbies

Cooking, Outdoor Activities, Playing DressUp and Networking.

Ola

Admin

I coordinate office activities and operations to secure efficiency and compliance to company policies.

About Me

I am a multifaceted Administrative Assistant with an extensive background in a variety of office administration duties. Well-organized and able to multitask while maintaining a high level of professionalism and attention to detail.

Hobbies

I love Football & Swimming.

Feyi

Legal

I provide advisory opinions, interpretations & counsel on legal matters. prepare, review & negotiate legal documentations, amongst others.

About Me

I am a versatile Lawyer with 12 (twelve) years cognate experience, acquired from general law practice, corporate and commercial matters, across law firms, branding and lately, technology companies.

Hobbies

I love web-surfing and reading.

This could be you!

Join Us

We look forward to getting to know and eventually meet you.
Feel free to tell us about you.

We are always looking for brilliant minds and opportunities are always lurking.

Check our careers page for current vacancies, or go ahead and tell us about you.

Tell us about you
Do you have a dream?
Allow us bring your dreams to life. We are ready to listen to your need and proffer solutions in different areas of technology and business
Get In Touch